Search Engine Optimization
What is Search Engine Optimization?
Search Engine Optimization (SEO) is the act of making a website come up higher in the search results of major search engines. Each major search engine has a unique way of determining the importance of a given website. Some search engines focus on the content or verbiage. Some review Meta Tags to identify who and what a web site's business is. Most search engines use a combination of Meta Tags, content, link popularity, click popularity and longevity to determine a sites ranking.
The procedure of website optimization ensures that a website has all of the necessary ranking criteria to appeal to the individual search engines needs.
The higher a Web site ranks in the results of a search, the greater the chance that the site will be visited by a user. It is a common practice for Internet users to not click through pages and pages of search results, so, where a site ranks in a search is essential for directing more traffic toward the site.
Benefits to Your Organization:
Cut down total business cost drastically.
Make easy business path and efficient sales force.
Brings most relevant traffic to your business website creating value for your brand.
Increase your business visibility and brand awareness within a short time.
Protect Mission Critical Data.
Increase business efficiency.
Rapidly deploy new systems to address business needs.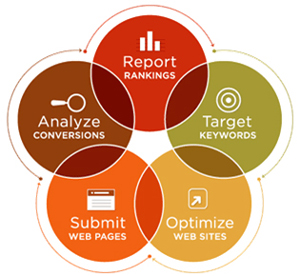 Search Engine Optimization Solutions @ Brand Kidz:
Cost effective marketing.
Upgrade-ability for future requirements.
On-page/ Off-page Optimization.
Website ranking monitoring.
Dofollow backlink development.
Social Media optimization.
Acknowledgement and reporting system.
Benchmark current traffic and search engine positioning.
Create Baseline Search Engine visibility index.
Meta tags and keywords for different search engines.
Optimize pages for search engines (Site Re-engineering).
Implement new content and meta tags.
Methodical submission cycle.
Request A Quote:
We always follow the latest Search Engine guideline to rank your business website in the top ranking position. We are one of the best SEO company in Bangladesh and our client's ranking in the top listed search engines like Google, Yahoo, Bing. Our experts have more than 10 years of SEO, SMO, SEM, SMM project experience with local & international companies from various sectors. Please give us a call +8801819437167 or send us an Email for a free SEO consultation and detail project proposal.
|| Some of our Clients ||